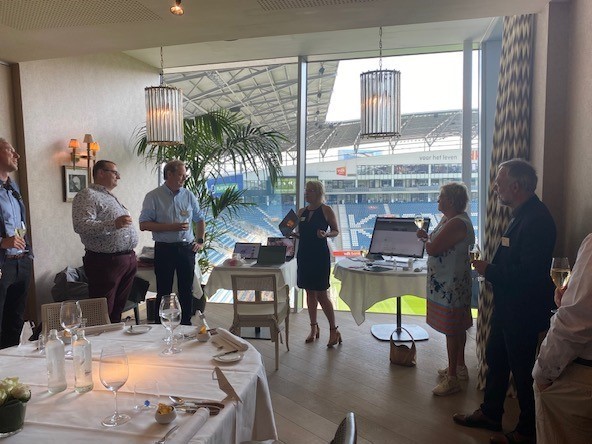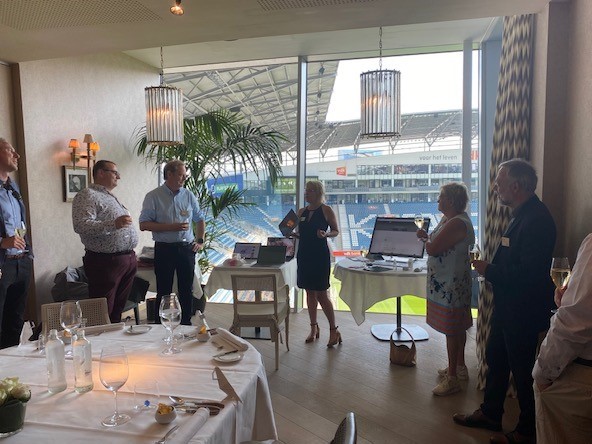 Modern Workplace
What if we bring our offerings around modern workplace together and briefly introduce them to our customers in a modern workplace such as in the Ghelamco arena?
No sooner said than done!
We kicked off with Koen Daems, the Microsoft Office 365 guru, who indicated which challenges companies can face due to the "change" and "adoption" and who immediately gave away a ready-made offer for VIP coaching to the attendees.  In this way, the White Ravens want to contribute to the effective use of O365 within the companies and we offer 4 hours of time for a private coaching session with Koen on management layers within the companies.
Awingu, playing at home in the Ghelamco arena, offers a safe and affordable solution to work from any workplace of your choice, as long as there is a browser.  They bring the oldest legacy apps back to live in their solution, even make them touch enabled and ready to work together.
We concluded these interactive sessions with a tour of the BrightBoard LED screens in the football arena.  Everyone has a story to tell through a Belgian BrightBoard of very high quality!
Carla Dullaert from Microsoft, enchanted everyone during the apero, with the ideal device for a modern workplace: the Microsoft Surface in many shapes and colors!
Other
memorable
past events